Isn't it great to have a young-looking skin even as you age? Not only lotions and bar soaps have the capacity to make that possible. You can also achieve this result when using the right moisturizing body wash. Here are some of the best moisturizing body wash products that are proven to work on your skin in terms of retaining its moisture and maintaining that youthful glow in you.
1.    Dove Body Wash (Go Fresh Cool Moisture)
Price: $5.00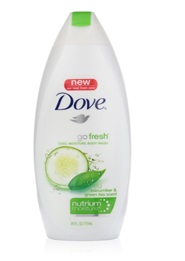 This product is designed to hydrate the skin and retain your skin's natural moisture. When using this product, you need not apply excessive amounts of lotion in order for your skin to stay hydrated all day. With its inexpensive price, you are surely up for a wise buy.
2.    Aveeno with Active Naturals Body Wash
Price: $5.12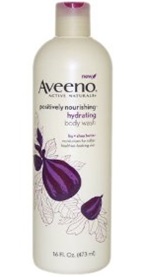 Many of its users can attest that this is one of the best moisturizing body wash. It adopts an exfoliation process as its way of changing the skin's texture in order to look youthful and vibrant. It contains oatmeal formulas to smoothen and nourish the skin. Oatmeal is also effective in treating skin dryness and itchiness.
3.    St. Ives Body Wash (with Oatmeal and Shea Butter)
Price: $5.94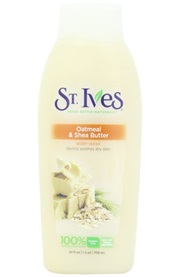 St. Ives Body Wash lets you enjoy your shower with its rich lather even with just a small amount you applied on your sponge. Its great formulation is also capable of relieving medical skin conditions such as eczema and dermatitis. You can maintain usage of the product throughout the year to relieve your skin conditions, as well as, rejuvenate your skin.
4.   Caress Evenly Gorgeous Exfoliating Body Wash
Price: $13.68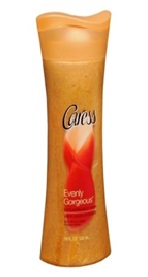 According to its consumers, the thing that makes this product distinct is its soothing feel when rubbed into the skin. Its scent produces a calming effect that reminds them of a spa setting – the only difference is that you are at the comfort of your own home. If you are looking for a gentle exfoliation kind of body wash, this is the one that you are looking for.
5.   Alba Botanica Bath and Shower Gel
Price: $9.31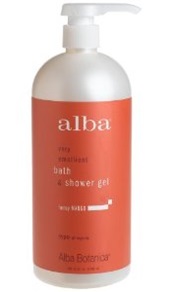 The thing that users rave about this product is its capacity to produce a thick lather that allows for easy scrubbing. It leaves a squeaky clean feeling as the suds are rinsed off your body. With its natural ingredients, it is safe to use on sensitive skin. Definitely this product is worthy of its price.
6.     Aveeno Moisturizing Body Wash (for daily use)
Price: $10.58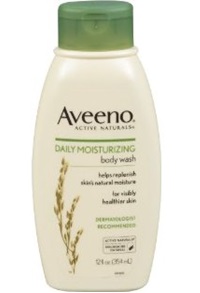 Among the best moisturizing body wash available in the market, this one is safe for daily use. The combination of usual oatmeal and some oils are the secret to maintaining the skin's natural moisture.
7.   Dove Deep Moisture Body Wash (with Nutrium Moisture)
Price: $18.67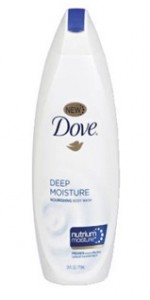 Dove Body Wash is known to be one of the most gentle cleansers among the best moisturizing body wash. It is capable of effectively scrubbing off excess dead skin in the body while it locks in the moisture of the skin at the same time. This product is approved for daily usage leaving your skin supple and totally refreshed.
8.   Aveeno Active Naturals Body Wash with Soothing Oatmeal (Fragrance Free)
Price: $16.02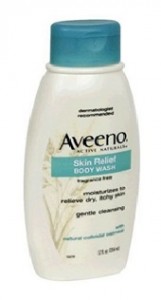 The formulation of Aveeno Body Wash is very effective in hydrating the skin because of its natural colloidal oatmeal content that serves as the skin's barrier. It relieves your skin from drying and itching as it leaves it moisturized the entire day. Not only that, its rich and creamy lather will leave your skin definitely smooth.
9.    Nivea Moisturizing Body Wash (Touch of Happiness)
Price: $0.42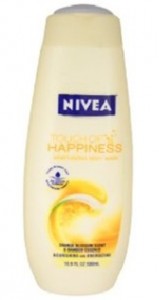 Nivea Body Wash makes use of bamboo essence in softening the skin, and is great for those who aim for an effortless tanning. The combination of orange blossom and bamboo fragrance produces a revitalizing effect without the overpowering feel.
10.  Cetaphil Skin Restoring Body Wash (Restoraderm)
Price: $9.00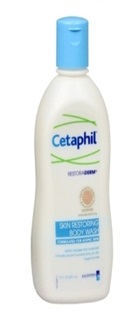 Cetaphil is the best solution that works for skin with sensitivity and itching. It soothes the irritated skin while leaving it moisturized at the same time. It has a non-greasy feel that would give your skin an ample time to breathe all through the day.
With these best moisturizer body wash, skin that is prone to dryness will not be a huge problem anymore. You can rejuvenate yourself easily and affordably. Choose the best moisturizing body wash that will work best for your skin.
Your Turn
Among the best moisturizing body wash featured here, which one do you like best?